Steam Mops & Bare Floor Cleaning
A & A Vacuum is your headquarters for steam cleaning equipment.
Not all steam cleaners are created equal.  A & A Vacuum helps you take the mystery out of choosing the right steamer for your cleaning needs with our GOOD, BETTER and BEST steam cleaning solutions for your home.
Steam cleaning is eco-friendly – no chemicals are involved. Steam cleaning uses heat to disinfect or sanitise nearly all household surfaces. Steam evaporates quickly, so surfaces dry faster than when cleaned with water. Steam cleaning is excellent for those difficult-to-clean cracks and crevices.
A steam mop is a mop that uses steam to clean floors and carpets. Unlike a regular mop, which requires cleaning agents such as bleach or detergent, a steam mop uses heat from steam to disinfect the floors. A microfibre pad is often placed right underneath the steam jet to trap dirt.
Steam cleaning kills 99.9 percent of bacteria, germs and dust mites. This includes E. coli, Staph bacteria, Salmonella and other micro-organisms, surface molds, bacteria, viruses and other dirty things lurking around the house.
Good
STEAM JET

PRO

– MORE POWERFUL CLEANING WITH A FLOOR SCRUBBING HEAD FOR A MORE THOUROUGH CLEAN
Clean! Fresh!  All you need is Water
The A & A Vacuum Steam Jet Pro is a more powerful version of our Steam Jet and includes a better steamer head plus a powerful floor scrubbing brush for a more thourough clean.  Great for high traffic areas and homes with pets.
Stop in for a FREE demonstration today at our Fairhope or Mobile Showrooms.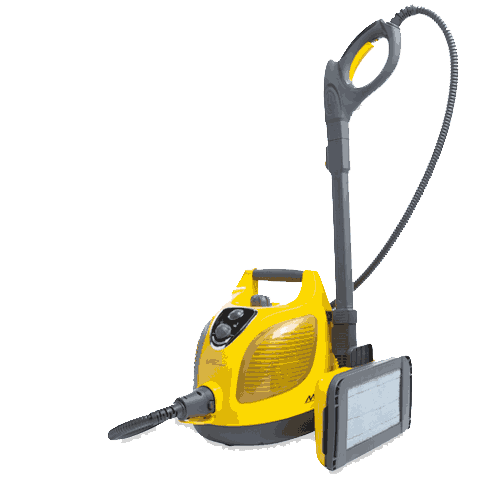 Better
VAPAMORE
STEAM CLEANING ON STEROIDS – WITH A LIFETIME WARRANTY
Vapamore represents the best steam cleaning equipment available for home use and comes with an incredible industry first LIFETIME WARRANTY on the boiler.  
The Vapamore canister style of steam cleaner allows you to clean more than just floor surfaces with it's extension hose and long wands.  Steam cleaning can replace all of your chemical based household cleaning chores with an economical, safe and healthy steam cleaning and sanitizing alternative.  The Vapamore has a resivoir tank large enough for extended periods of cleaning.
Stop in for a FREE demonstration today at our Fairhope or Mobile Showrooms.
Best
HIZERO MOP
Crazy Name – Amazing Product
The Hizero Mop vacuums, mops and dries bare floors ALL in one step.  Cordless -Runs 80 minutes on a single charge. Clean 1000 square feet of bare floor in only 8 minutes.
Stop in for a FREE demonstration today at our Fairhope or Mobile Showrooms.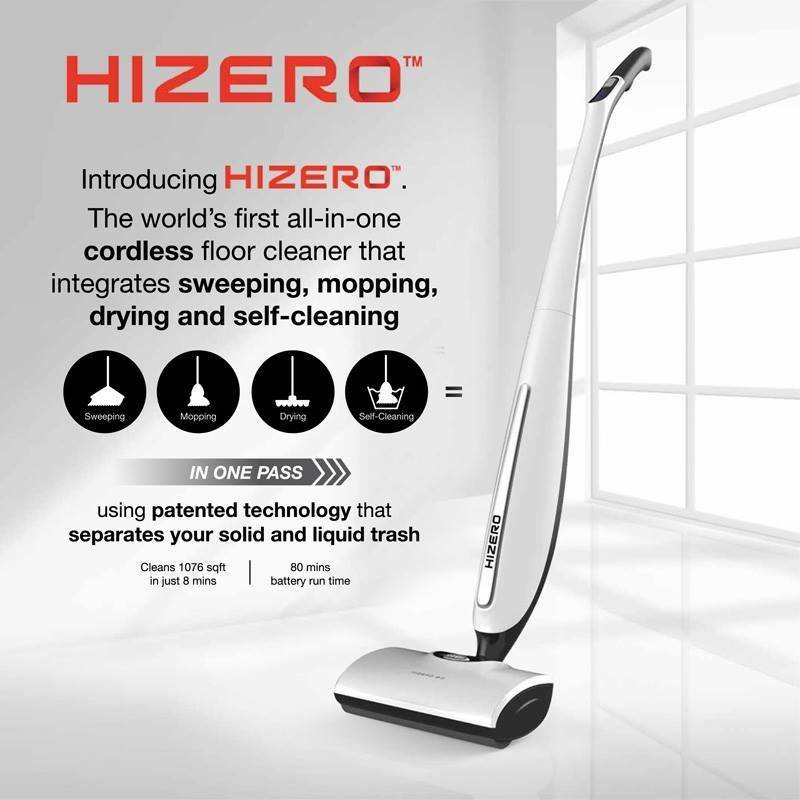 Allison demonstrates the Hizero – no animals were harmed in the making of this video!